A wide selection of shoe soles that you will find in PATINE store will satisfy even the most demanding customers. You will find here the most elegant leather soles for lovers of formal and luxurious solutions, and various types of rubber soles which are resistant to any abrasions. From the exclusive, elegant and subtle to the massive and casual well-worthy in wet, autumn and winter conditions.
SOLES & Goodyear Welted SHOES
Our offer is definitely mostly shoes sewn using the GYW construction - this construction of shoes for years preferred in the production of top quality classic shoes. Goodyear Welted has many advantageous features, the most important is the possibility of easy sole replacement to the new ones. You can replace your old soles after a few or more seasons with brand new and completely different ones. Of course, that's not all. In that kind of shoes, you will also appreciate the fitting to the anatomy of your feet, comfort of use, excellent isolation and durability. All this is achieved by the construction and a special natural cork filling between the insole and the sole. The cork material allows the GYW shoe to form to the shape of the foot while ensuring stabilization, amortization, isolation with optimal air circulation, which is very important for walking comfort. The strength of Goodyear Welted technology is the special stitching that makes the upper of the shoe is practically unconnected to the sole. This is a method of shoe construction in which the insole, upper, and welt are sewn together and the welt is then stitched to the outsole to leave the upper surface of the insole free of tacks and stitches. This construction allows for easy replacement of soles without damaging the upper and this is the biggest advantage. Luxury shoes deserve unique soles, which is why you'll find only in our offer.
LEATHER SOLES OR RUBBER SOLES IN ELEGANT SHOES?
If you buy luxury classic shoes, you will quite often wonder about the choice of soles - leather or rubber? Probably both options have as many supporters as opponents. It's best to find out about the pros and cons of each on your own, because your preferences may be completely different from the priorities of the author of one or another guide. Leather soles are of course luxury, comfort, tradition and aesthetic experience at the highest level. All the things that lovers of high-quality footwear like most. The leather sole is also about formality at the highest level. If you prefer a very elegant, formal style and do not have to use your shoes too often in difficult weather conditions, this may be a perfect choice. However, keep in mind that after just one walkout, the beautiful leather soles polished to a high shine will start to look just like soles. All the time extremely comfortable, all the time luxurious, but still dirty and scratched. The gradual wear and tear of any sole are unavoidable. Of course, if you only walk on office carpets, there is a chance that your shoes will be pleasing to the eye longer on the underside as well. On leather soles, you may see the seams already in new shoes if the sewing channel is exposed. However, if you've chosen shoes with a closed sewing channel, you'll only see the seams when you wipe away the protective layer. Anyway, you have nothing to worry about because wiping the seams in GYW shoes does not weaken their construction. Gradual wearing out of the seams is therefore not a problem. There is a long way to go before the soles wear out and need to be replaced. You should know that leather soles can be rubberized at a good shoemaker's workshop. You can do this sometime after partial wear or right away, further increasing durability and resistance. Good leather soles are very durable, but very intensive use or frequent exposure to rain can reduce their durability and speed up the wear process. In this case, shoe rotation is important - remember to give your leather shoes a "rest" after a day of use. They will thank you for their longevity.
Rubber soles can also be beautiful and elegant. In our wide range you will find thin, but durable rubber soles and more massive solutions, which still retain the character of elegant shoes. In some cases, e.g. in the case of boots or brogues, a solid rubber sole becomes even more desirable, because according to many customers shoes equipped with such soles look much better. When it comes to practical issues, of course, rubber is a better solution for slippery and wet surfaces. More stability and safety. Although a good leather soles quite durable and resistant, it won't beat high-quality rubber. However, in most cases, rubber soles will serve you longer.
SOLES & PATINE SHOES
There are currently 3 soles to choose from PATINE SHOES:
Leather Sole - beautiful, smooth high-quality leather butts finished in dark brown with high gloss
City Sole - very nice, thin, durable and resistant rubber soles that do not affect the shape of the shoes
Vibram Sole - slightly more massive but still elegant rubber soles with increased abrasion resistance, most often used in casual models and boots
SOLES and TLB MALLORCA ARTISTA SHOES
In TLB MALLORCA ARTISTA shoes you can choose between 2 types of soles:
Leather Sole - top quality leather butts and exceptionally beautiful shapes and finish
City Sole - thin, rubber and abrasion-resistant soles that do not disturb the natural line of the shoes
SOLES IN TLB MALLORCA MAIN COLLECTION SHOES
There are 4 soles to choose from in the TLB MALLORCA Main Collection brand:
Leather Sole - perfect leather soles that will always impress
City Sole - thin and most elegant rubber soles
Senior Sole - very attractive, durable and comfortable rubber soles with leather accents in the midfoot area
Incas Sole - wear-resistant, classic rubber soles preferred for casual models and the Boots category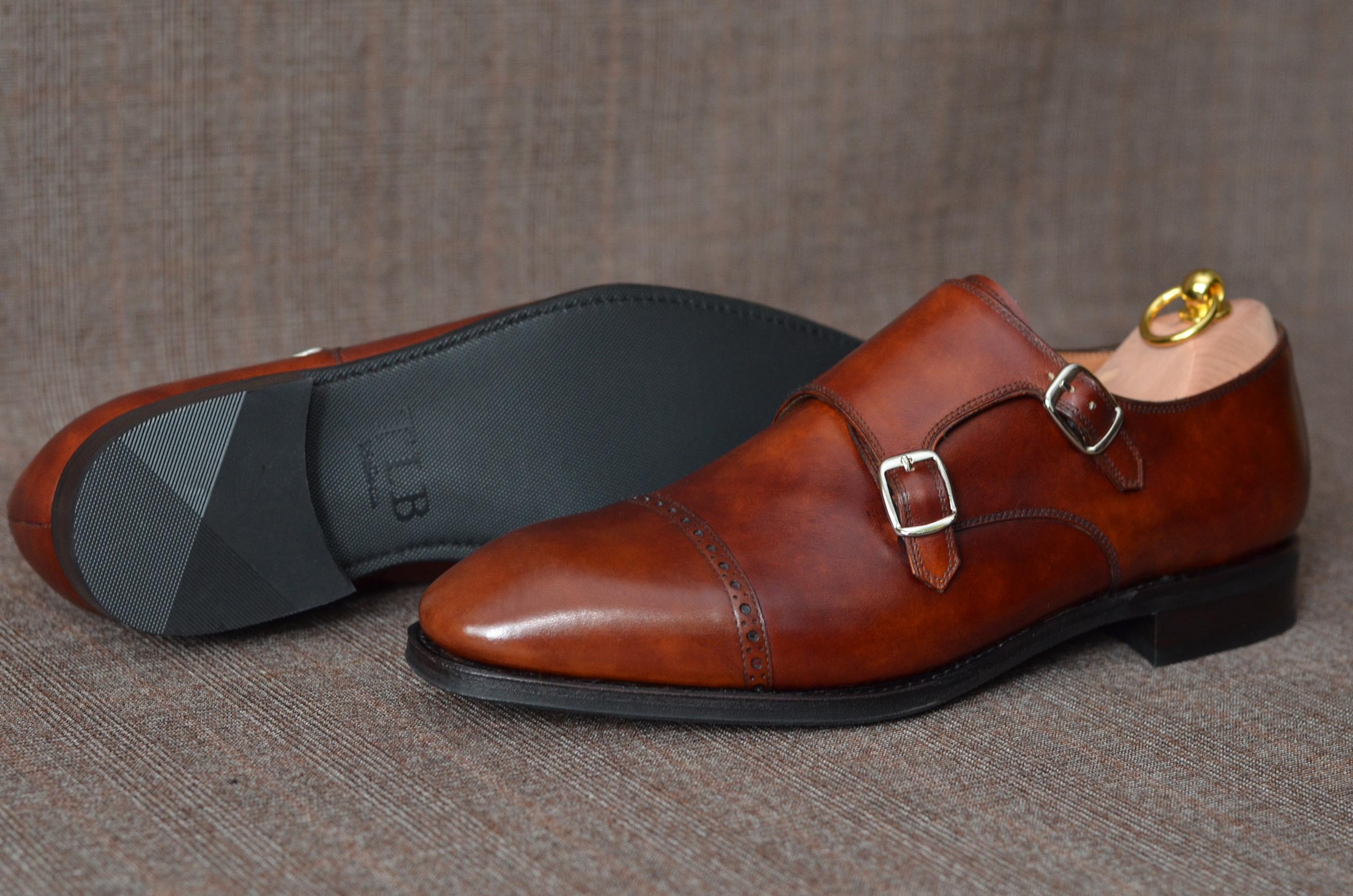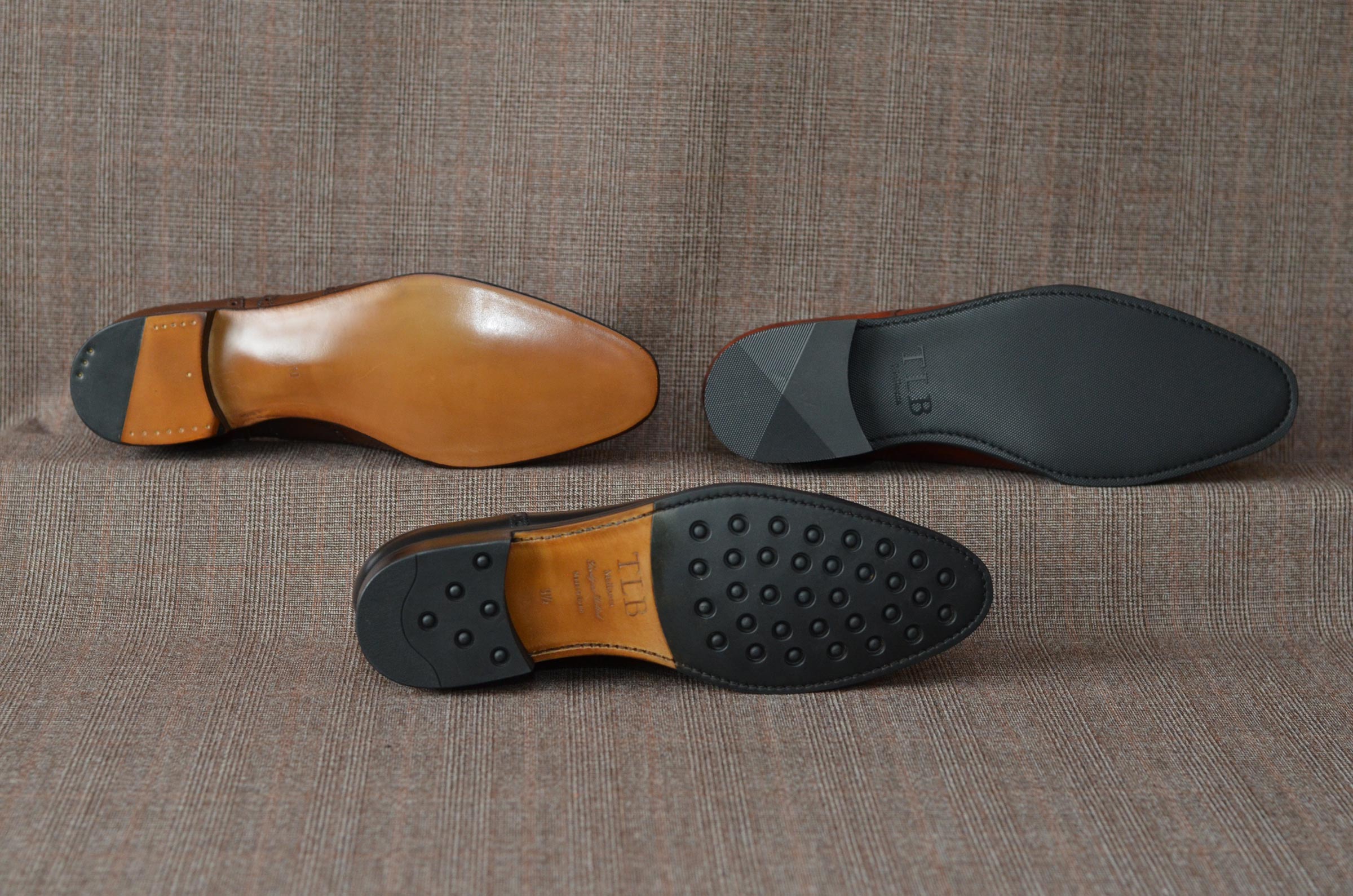 SOLES IN YANKO SHOES
In YANKO shoes you can currently choose from 3 types of soles:
Leather Sole - elegant, formal soles which are always associated with quality and class
York Sole - very durable rubber soles with leather accent
Vibram Sole - extremely strong and resistant rubber classic soles, which are best suited for boots and massive casual shoes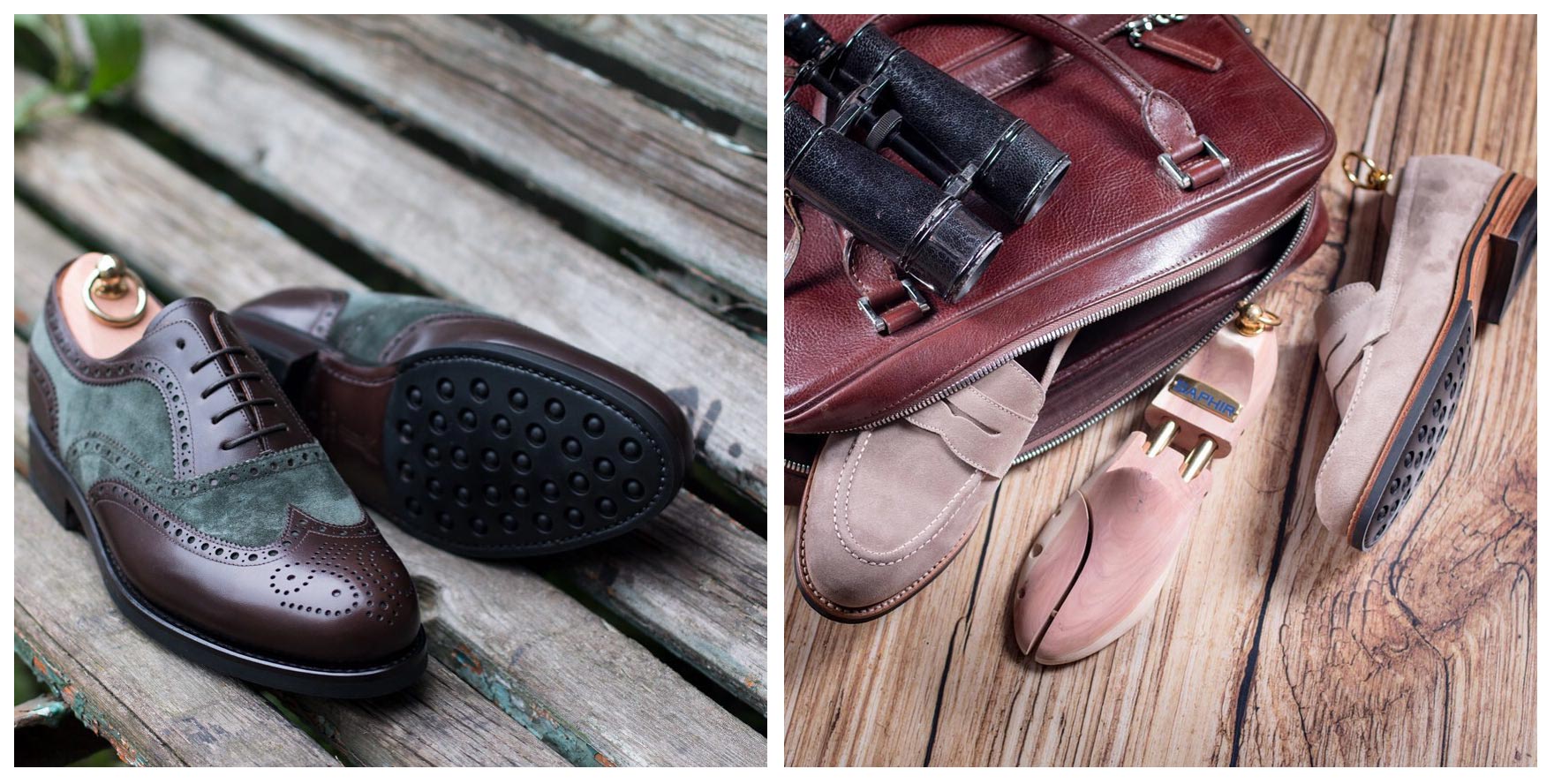 You can sometimes find other soles, such as JR Rendenbach, or Mountain Sole protector soles in the PATINE store's offer. However, these are usually non-standard options, which we do not place in our regular offer. Available for individual special orders - Made To Order (MTO). A constant and very wide offer available right now can satisfy even the most demanding customers, so there is no need to wait - test our soles and let us know which are the best!