Brogues 664Y
960 G / Boxcalf Marron Suede Olive
DLA TEGO PRODUKTU:
Patine
Product information
Type of footwear: Brogue
Last: Y 960G
Sole: Mix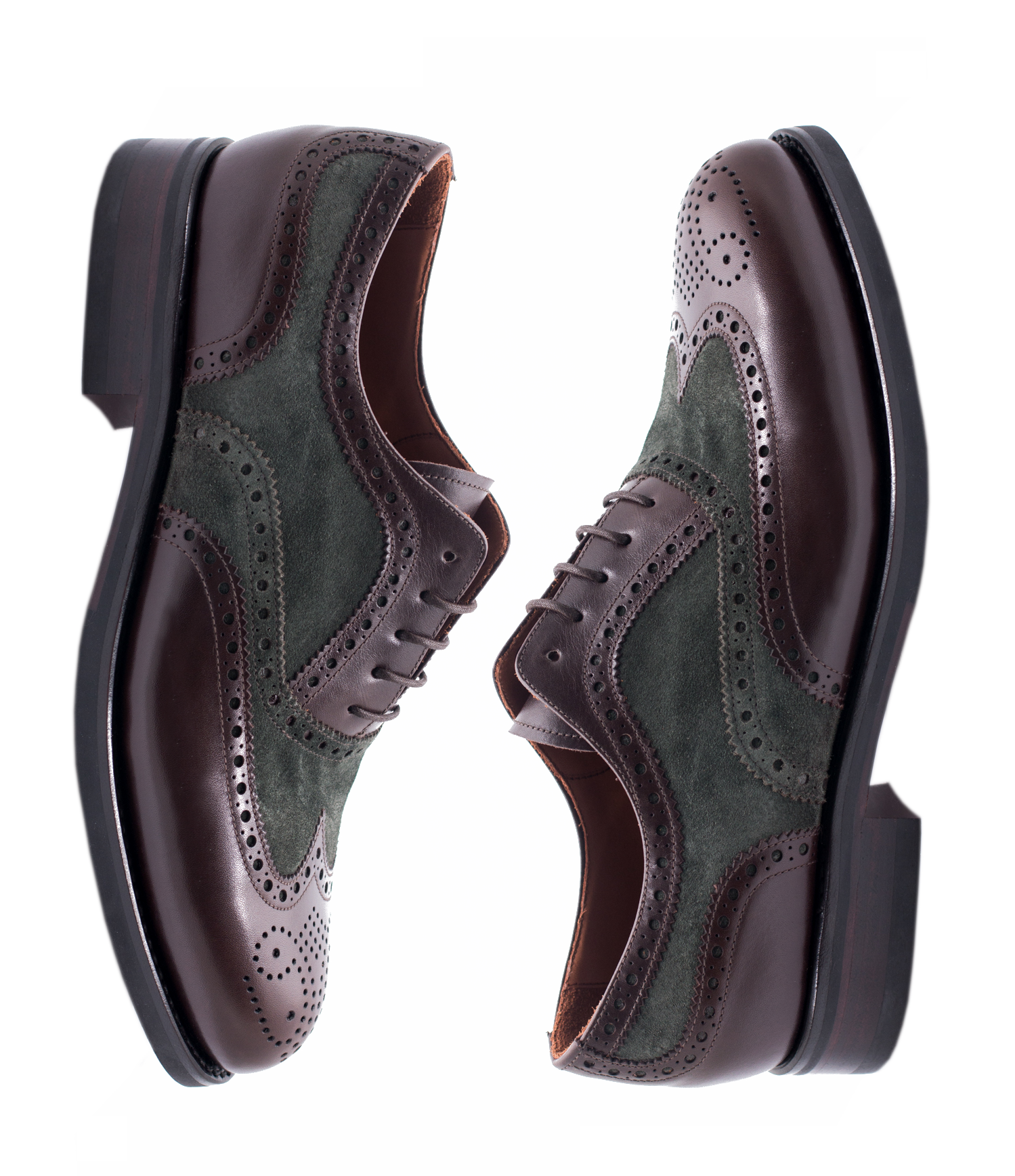 Patine
Accessories and etceteras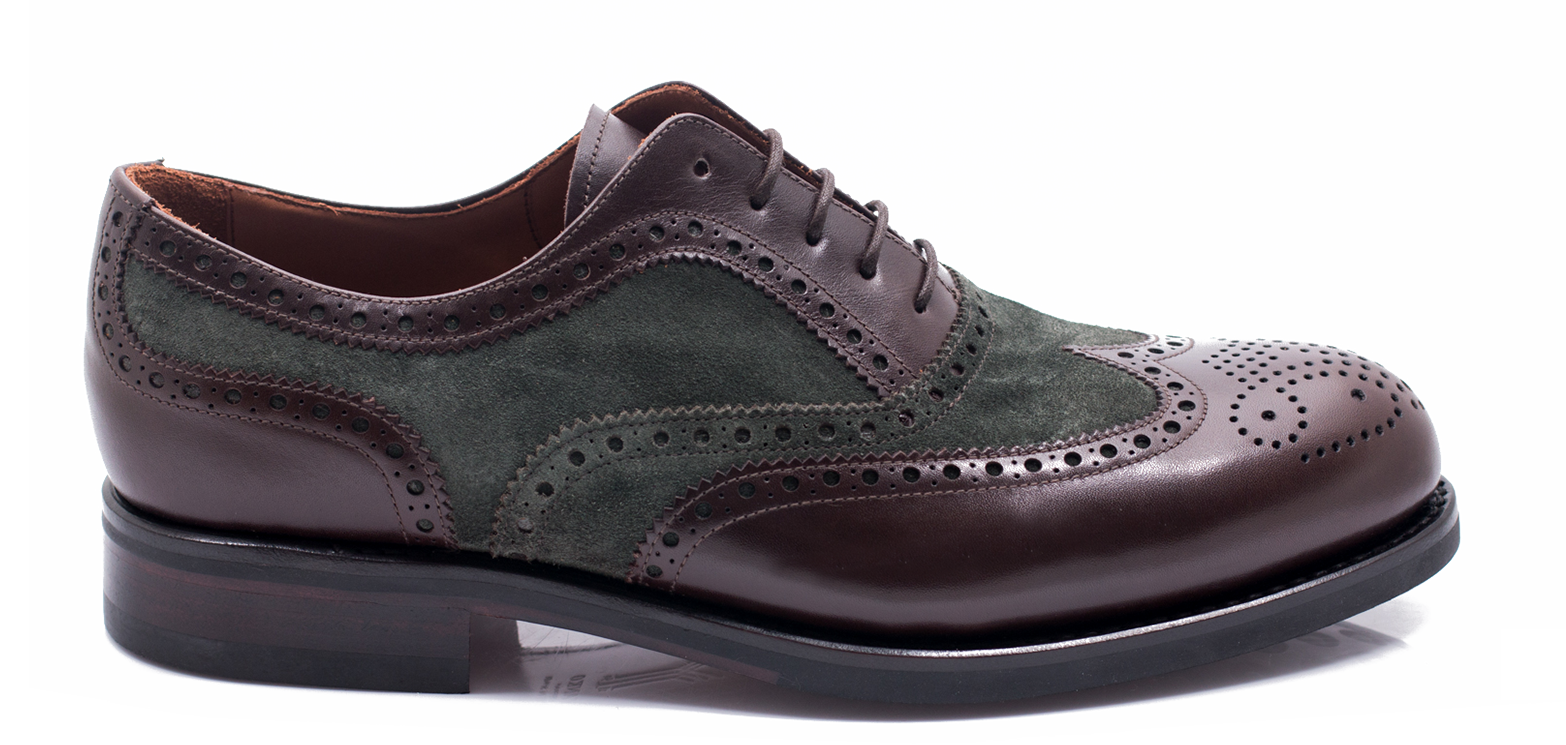 We offer footwear only from the best skins on the market supplied by the most recognized tanneries in the world. Our skins come mainly from Italy and France, and are produced using traditional methods based on many years of experience. Our raw materials are subjected to several rigorous inspections to guarantee the highest possible quality. As a result, we are able to provide our customers with shoes that can be passed on from generation to generation with proper care.
SOLES
A wide range of footwear soles will satisfy the needs of even the most demanding customers. From the most elegant leather butts for lovers of classic solutions, through rubber combined with the skin, which gives optimal comfort of use, to very resistant rubber soles, which are perfect even in extreme autumn-winter urban conditions. The vast majority of the offer are shoes sewn using the Goodyear Welted method, which has been preferred for the production of the highest quality classic footwear for years. A solution that has many advantages, and the biggest one is the trouble-free possibility of replacing the bottoms with new ones after use.
See more
The art of measuring - choose the perfect size
Most of our clients do not have a big problem with choosing the optimal size for themselves. It happens, however, that at the beginning of the adventure with classic footwear it is a bit embarrassing. That is why we have a GOLD STANDARD and full support from experienced support, which minimizes the risk and stress associated with choosing the size of the footwear. With each subsequent order it is much easier.
Check your size
FREE EXCHANGE We cover the cost
one exchange in Poland
30 DAYS FOR A REFUND More time to return
unused goods